Blue Ox Business Academy - 2022-2023 Leadership Experience
9/22/2022 - 9/23/2022
Description

The Blue Ox Business Academy's Leadership Experience is an immersive experience in personal leadership growth through the exploration of community sectors, challenges, and opportunities.
Join a growing group of more than 500 individuals who have graduated from our Leadership Experience program. This 9 month, 10 session program is designed for emerging leaders and high-potential employees to develop essential skills and insights into their leadership character. Seats fill up fast, so don't wait to register.
Through Leadership Experience training, participants will build relationships and gain an inside view of the region's public, private, and nonprofit sectors. Upon completion of the program, all are challenged to take the next step in their organization and community.
This program is only offered to Chamber Members. Cost is $1,295 per person and limited to 40 individuals. Through the support of Anderson Brothers Construction, scholarships (25% discount) are available upon request to very small businesses and nonprofit organizations with fewer than 5 employees.


---

WHO SHOULD ATTEND
Business owners, leaders & managers
Emerging leaders & high-potential employees
Those who are new to the Brainerd Lakes Area


---

PROGRAM SCHEDULE
SESSION 1
THURSDAY, SEPTEMBER 22 & FRIDAY, SEPTEMBER 23, 2022
(one overnight) Opening Retreat:
Myers-Briggs Profile, Leadership Traits & Styles, Leadership Communication, Community Service Projects
*Attendance Mandatory
SESSION 2
Thursday, October 6th
Tourism Experience
SESSION 3
Thursday, November 3rd
Manufacturing and Business Experience
SESSION 4
Thursday, December 15th
Non-Profits Experience
SESSION 5
Thursday, January 12th
Health Care Experience
SESSION 6
Thursday, February 9th
Education Experience
SESSION 7
Thursday, March 9th
Public Service Experience
SESSION 8
Thursday, March/April
TBD (based on state government schedule)
Community Experience: Legislative Day at the Capitol
SESSION 9
Thursday, May 4
Media Experience
Area History Experience
SESSION 10
Thursday, May 18
Community Service Project Presentations
Final Wrap Up and Reflection Day
Commencement and Class Reunion will be held at the Celebration of Excellence in November 2023.


---

RETREAT
Session 1 will be held at Grand Casino Mille Lacs. Overnight lodging is strongly recommended. Participants may reserve rooms at Grand Casino Mille Lacs for an additional fee.


---

COMMITMENT
Individuals are required to attend 10 full (8 a.m. - 5:00 p.m. approximately) sessions. Only 1 absence will be accepted. Applicants need to review their schedules to make sure that they can attend all of the sessions prior to applying.


---

UNLEASH YOUR TALENT

An investment of $1295 per person (or 2 payments of $647.50 will be accepted) includes meals, and course materials.
Pay with a credit card or receive an invoice.
Staying overnight at Grand Casino Mille Lacs for the beginning retreat on September 22 is strongly recommended. Information will be supplied after registration.
The Leadership Experience program is only offered to Chamber Members and limited to 35-40 participants.


---

TAKE IT FROM OUR GRADUATES
"I enjoyed getting to know the area better and the industries within. The increased knowledge makes me a more well rounded person which in turn, increases my confidence and leadership."
"...Why wouldn't you want your employees to increase their business network?"
"Building leaders to improve the businesses in our community."


---

SCHOLARSHIPS
A 25% discount is available to very small businesses (2-5 employees) and non profit organizations with financial limitations. Just ask.


---

REGISTRATION
Register online. Please be sure to add your title to registration. If you need help contact Paula Chapulis at BlueOx@BrainerdLakesChamber.com. This program will fill quickly, so don't delay!
Registration Deadline is August 31, 2022.
---

2022 PROGRAM TRAINERS AND FACILITATORS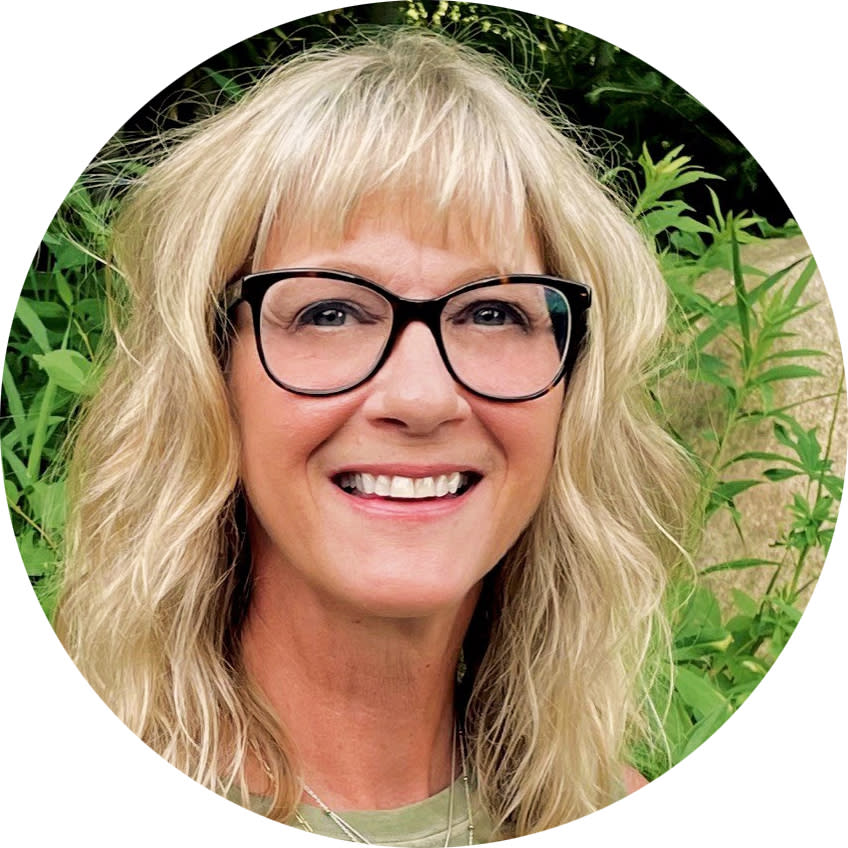 Linda Holliday
Impact Minnesota
Impact Minnesota is dedicated to providing the highest quality consulting services in order to help nonprofits, for profits, and public organizations make a meaningful impact on the people and communities around us.

Linda Holliday, principal consultant, has over 20 years of experience in nonprofit management, philanthropy, funder research, proposal development, strategic planning, program development and evaluation. She is privileged to have served as vice president for organizational development at the Initiative Foundation for 15 years, was selected as a 2010 Bush Foundation Leadership Fellow and holds a Master of Public Affairs degree from the Humphrey School of Public Affairs.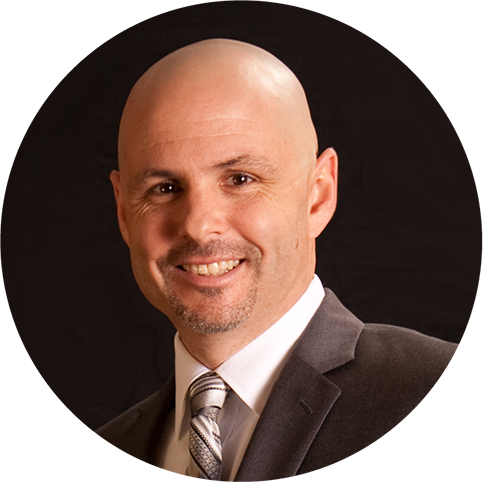 Erik Therwanger
Founder, Author, Speaker
Erik is the founder of Think GREAT and draws from his experiences as a U.S. Marine, executive business leader, sales professional, and entrepreneur to help organizations achieve new levels of success. He uniquely combines leadership development, team building, sales training, and goal-setting into strategies and techniques that empower team members and leaders to exceed expectations.
Erik has inspired audiences at companies such as US Bank, Sam's Club, Shutterfly, RE/MAX, Hubbard Broadcasting, Thomson Reuters, U.S. Foods, armed services commands ranging from the Air National Guard to the U.S. Marine Corps, charities like The American Cancer Society, law enforcement and government agencies, and organizations in the health care and education industries.
Think GREAT is a Certified Veteran-Owned Business and Erik is also author of The Think GREAT Collection. Erik shares the successful, proven concepts in his six books to give individuals and organizations the competitive edge needed for achieving new levels of success.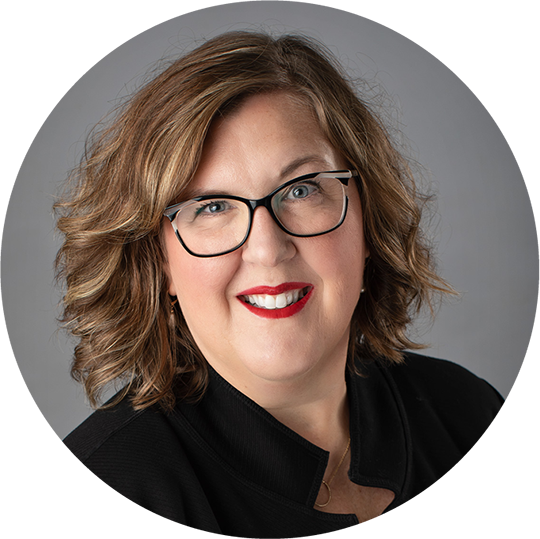 Director, Blue Ox Business Academy
With 30 years experience working with profit and non-profit organizations, as well as owning three businesses, Paula is an accomplished leader and entrepreneur. As a Certified Leadership Coach and owner of Aiyana Coaching she specializes in coaching executive and emergent leaders. Paula helps leaders hone their leadership goals and develop strategies for enriched personal, team, and organizational performance.
Paula's approach is warm, purposeful, and action oriented. She uses high level coaching strategies along with her deep professional experience coaching leaders to gain momentum toward their goals. Her passion for excellence is brought to every session, along with her humor, calming personality, and sense of curiosity. Paula has developed training programs, loves to teach adults, and has facilitated boot camp business programs.
Panel Discussions
will be conducted by area business owners, representatives and nonprofit organizations.
---
With support from Anderson Brothers Construction, the Blue Ox Business Academy delivers local, affordable, and high-quality training that strengthens our community by helping businesses succeed.
By investing in yourself or your employees, you achieve the highest possible returns in enhanced skills, confidence and job satisfaction. Blue Ox trainers are professional presenters with engaging personalities and real world experiences. Participants make great peer connections and leave with tools and idea to immediately put into action.
Images
Pricing
$1295 includes meals, and course materials.
Limited to 35-40 participants.
Registration Deadline is August 31, 2022
Register online. If you need help or it doesn't work contact Paula Chapulis at blueox@brainerdlakeschamber.com.
Scholarships (25% discount) are available to small businesses (2-5 employees) and Non Profit organizations with financial limitations. Just ask.
9/22/2022 - 9/23/2022
One full day per month September 2022 through May 2023 (2 day retreat in September 2022)
Categories
Education
Brainerd Lakes Chamber Event